ProteinTech
2023-10-30T07:29:15+00:00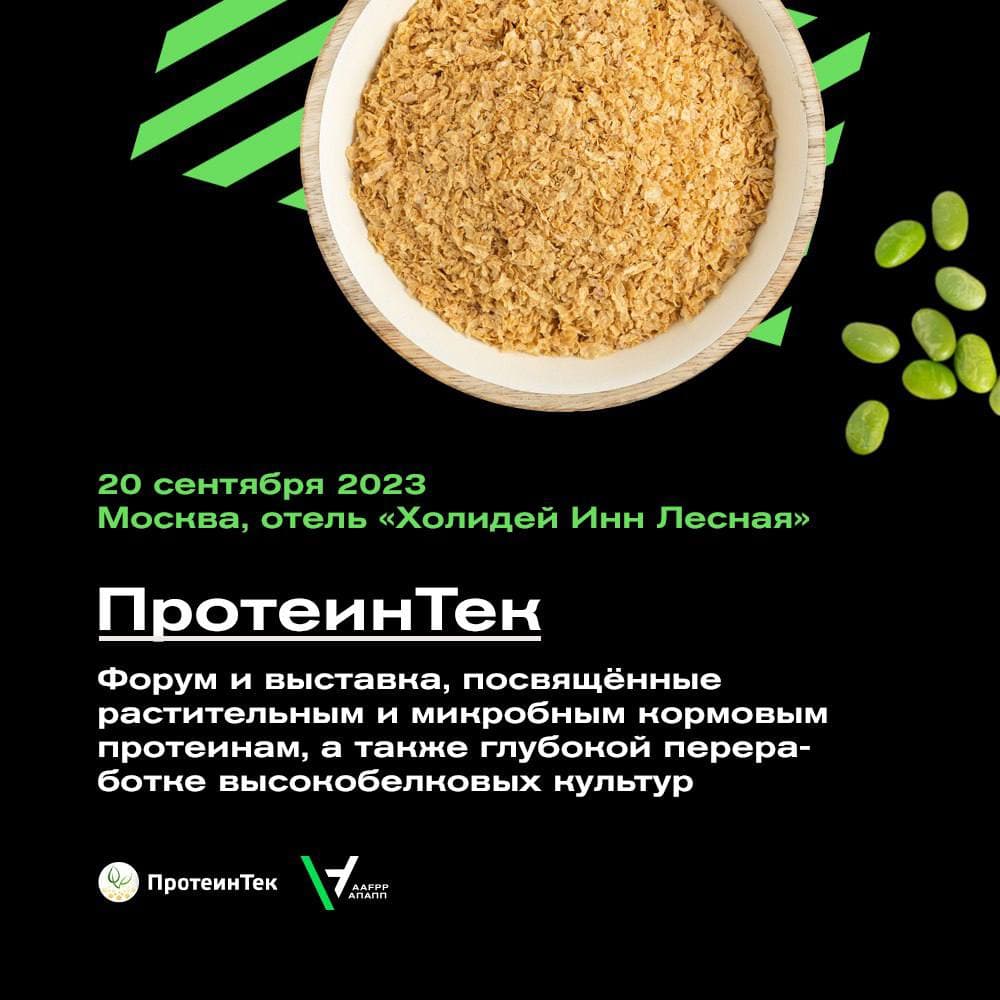 The ProteinTech International Forum, dedicated to plant and microbial feed proteins and deep processing of protein-rich agricultural crops, took place in Moscow on 20 September, bringing together agribusiness experts to discuss pressing issues on the feed agenda.
Moderated by Artyom Ponomaryov, Head of APAPP, the speakers discussed the current status, challenges and prospects of plant, microbial, animal and entomoprotein in the feed industry in Russia and worldwide, technologies for deep processing of crops, and tried to determine the vector of future development in this area.
There is a global protein deficit, which will increase in the coming years. 
At the same time, the world market for feed proteins is expected to exceed $200 billion by 2024. 
In Russia, the production of compound feed and the demand for protein-rich feed additives are growing. 
To date, the feed protein deficit has exceeded 1 million tonnes per year. 
Local consumer and investor interest in alternative proteins is growing, in line with global trends. The rapid growth of deep processing of agricultural raw materials is attractive from the point of view of meeting the needs of the industry.