INNOFOOD 2023
2023-10-05T07:35:14+00:00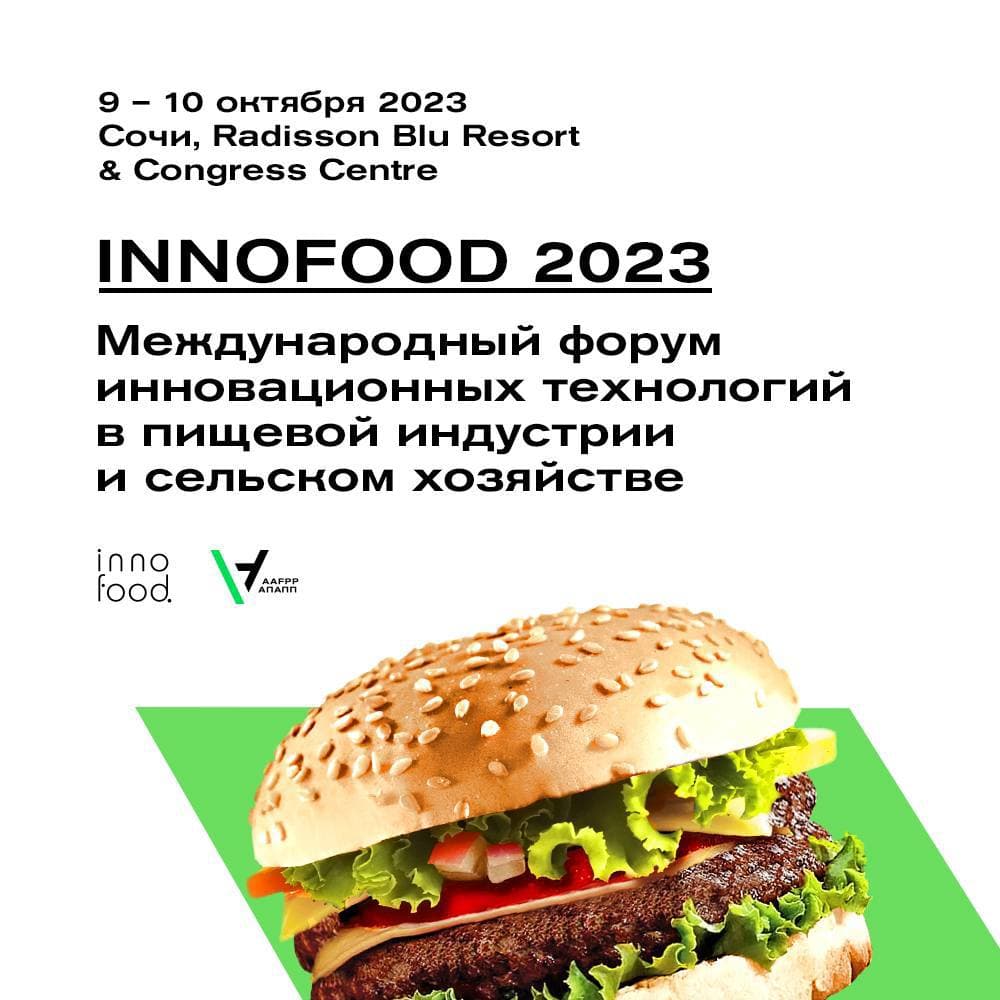 The 2nd International Forum of Innovative Technologies in the Food Industry "Innofood 2023", held on 9-10 October in Sochi, brought together the business community from 51 regions of Russia and 10 foreign countries to discuss global trends in the food industry and present promising foodtech, agrotech and biotech projects. The business programme discussed alternative sources of raw materials and ingredients, technologies for personalised nutrition, investment in foodtech start-ups, training of modern engineering personnel and international industrial cooperation.
Denis Manturov, Minister of Industry and Trade of the Russian Federation, emphasised that "the traditional products we are used to, obtained with the help of absolutely new, technological and revolutionary approaches - this is our reality, which is only going to develop, and we must be in the trend - both in the production of modern, ecologically effective and useful food products, and in their implementation in life".
The event paid special attention to the growing world population and the challenges of food. Effective global cooperation is needed to provide people with renewable, sustainable and affordable sources of food.
A number of alternative products from Russian producers were presented during the forum, including plant-based analogues of meat and dairy products and cricket flour. 
The audience was particularly interested in the fermenter, a machine created using Russian technology that can reproduce products at a cellular level, including meat, based on incoming ingredients.