ASIAEXPO-2023
2023-10-24T08:07:07+00:00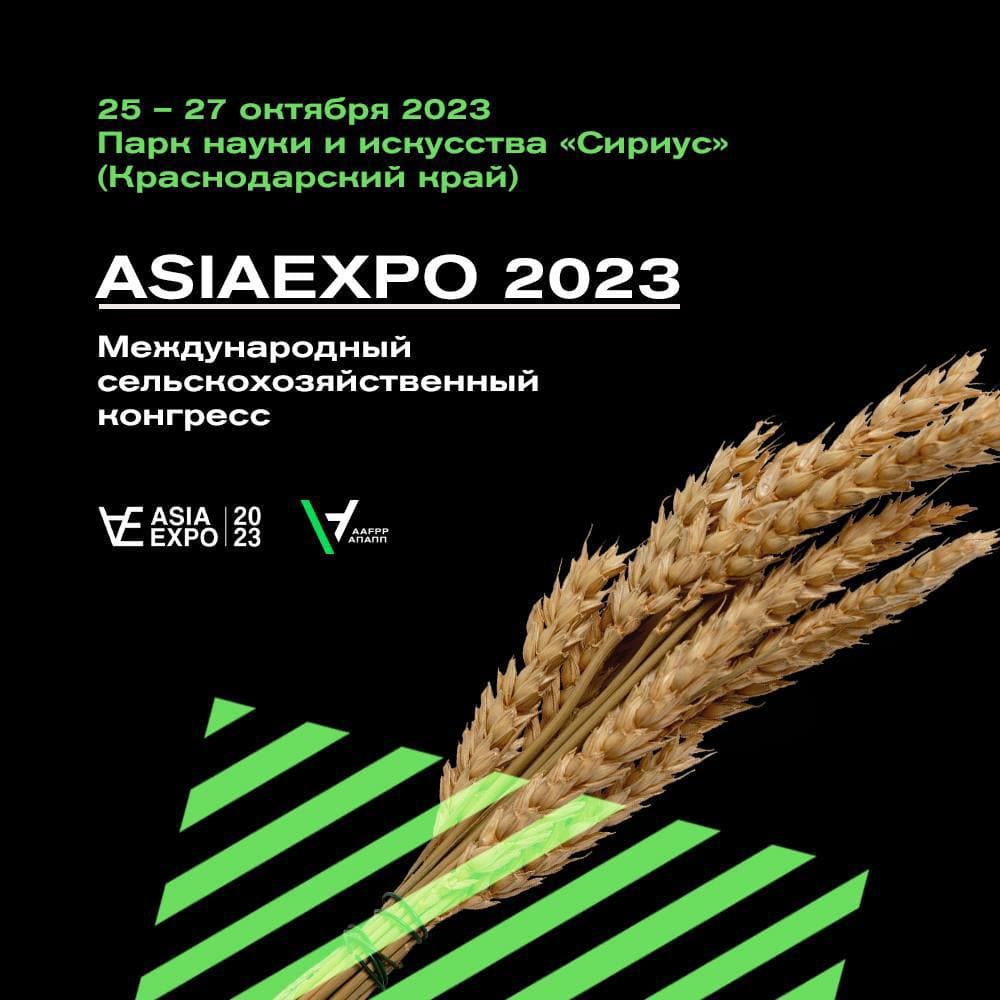 The International Agricultural Congress ASIAEXPO-2023, another global business event in the sphere of agribusiness in Russia, was held in Sochi on 25-27 October.
The events of the business programme brought together experts, officials and the business community to discuss current challenges and prospects for the development of the agro-industrial complex. The exposition presented modern technological solutions for various branches of agriculture, aimed at increasing the efficiency (economic and environmental) of technological operations.
At the end of the practical session "Plant production" the head of APAPP Artyom Ponomaryov noted the presence of a large number of representatives of the agricultural segment of the market, who really work with the land, who are interested in finding new ways to make additional profit from the processing of plant raw materials, in going into specialised themes, such as vegetable, organic, combined products, etc. This gives hope that the market of deep-rooted products will grow. This gives hope that the market of deep processing of agricultural raw materials in Russia is not only alive, but will actively develop.
Evaluating the congress as a whole, it was felt that this was the first time that the organisers had tried to cover almost all areas of foodtech, agrotech and biotech in two days, which obviously affected the logic of the event. In addition, a significant number of the announced official guests were not present at the venue or were present online, despite the fact that the Ministry of Agriculture of the Russian Federation was the general partner of the event.
Either way, the growth in the number of specialised events in the agro-industrial complex can only be encouraging, as their frequency and regularity is the only guarantee of keeping the agenda related to the development of our industry relevant.